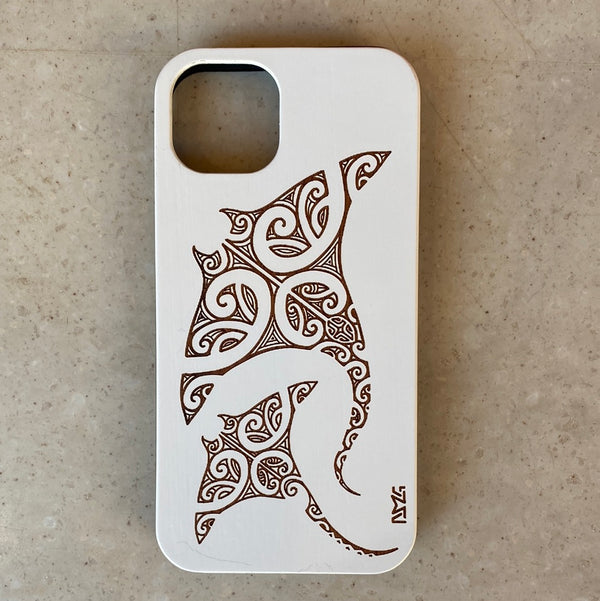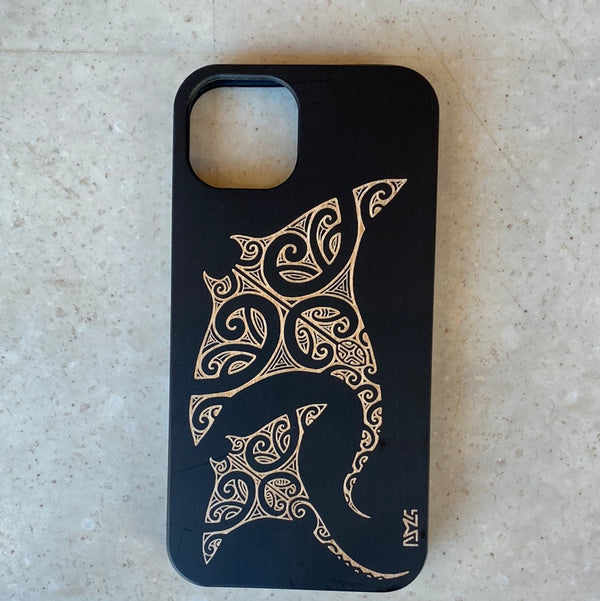 The hahalua, or manta ray, is a symbol of wisdom. It is believed that the hahalua leap from the water to share their experiences and pass along the knowledge from below the waves to the world above.
The manta ray is one of three rays found around the islands, and the only to have its own Hawaiian name.  Other rays are called hihimanu (magnificent or elegant bird), named for the way they gracefully move through the water like a bird in flight.
Love it
Got my 2nd phone case here and got the rays this time in black! Love it to pieces
Wrong Sizes
A very unfortunate situation, as I purchased this case on the North Shore and was told it would fit my iPhone 11, only to find out that it fits an iPhone 11 Pro Max. I contacted the company to exchange after back and forths with them, asking me to check my settings to ensure it was iPhone 11. I returned the case with a note asking for an iPhone 11 case. I was sent an iPhone 11 Pro (Not sure if the words "Please" and "Pro" are read the same). I have messaged the company for a 3rd time only to be told (very rudely) that my note said iPhone 11 Pro, but I have photos of the exchange and the message. Also, I was told after all of this that the company on the North Shore is a 3rd party seller, and I need to contact them (which should have been said in the first conversation). I am very disappointed in the customer service. I offered to send the case back at my own expense but was told they were trying to be "helpful" before but could not do anything now. It is what it is.
Manta Rays
I only got the Manta Rays because there wasn't a Shark or Killer whale however, I will definitely get one if ever offer. Otherwise very happy with the purchase as always. My whole family has received one of these from and they absolutely love it.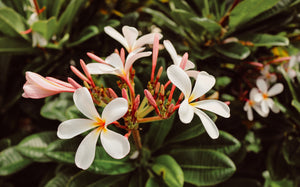 ALOHA INSPIRED
We work with local artists to create a beautiful and authentic expression of the Hawaiian culture, island lifestyle, and Aloha spirit.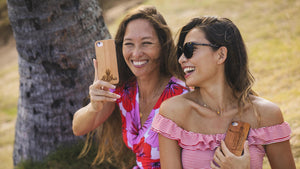 UNIQUE QUALITY
We wanted to provide not only protection, but expression. Not just functionality, but beauty. Out of these ideas, Diamond Wood emerged.