He'e (Octopus) Wood Case (iPhone)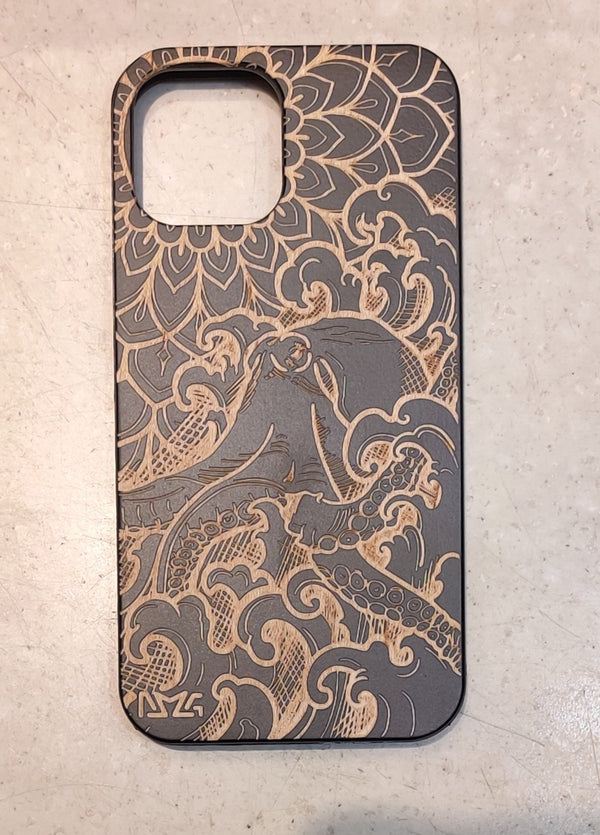 The octopus is known in Hawaii as tako (Japanese) or he'e (Hawaiian).  Like many other water creatures, the Hawaiians consider the he'e to be good luck.  Spiritually they represent flexability, great intelligence, and the mystical.
Hawaii has two common species of octopus: the small brown and tan "day octopus", or "he'e mauli", spends his days on the reefs while the resty-red, white spotted "night octopus", or "he'e-makoko" comes out only at night.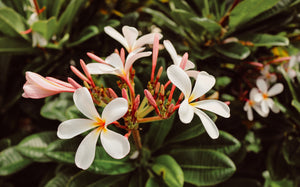 ALOHA INSPIRED
We work with local artists to create a beautiful and authentic expression of the Hawaiian culture, island lifestyle, and Aloha spirit.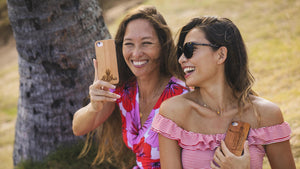 UNIQUE QUALITY
We wanted to provide not only protection, but expression. Not just functionality, but beauty. Out of these ideas, Diamond Wood emerged.